I'm playing along with this linky party today from 320 Sycamore. It's really fun so if you haven't joined in, it's not too late!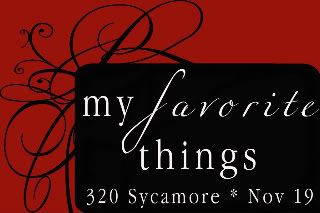 We don't watch a lot of TV, but the new show Modern Family is my new favorite. I think it's hilarious. Check it out, it's on Wednesday nights on ABC.

I think I've been living under a rock, because I just found out about Brandi Carlile. I can't stop listening to her. Beautiful voice and beautiful lyrics.
Ummm...canned mandarin oranges? They are like my new candy. For lunch I love hummus spread on a whole wheat flat with mandarin oranges and sliced cucumbers. For a snack they are delicious in vanilla yogurt. For Thanksgiving I'm using them to make a "dessert pizza". Tell me if you eat them in any other way...
I know this book was published a long time ago , but I just recently picked up a copy at Goodwill for $1.99. Before bed we've been having family reading (similar to devotions time) and I've chosen a story from this book every night. It is huge! If your children go to public school like mine, there is a chance that they will not hear a lot of important stories that we all know. I love that this book has traditional stories like King Midas, and biblical stories too. In my opinion this is a must have family book!
This part of my favorites could also be subtitled "Wish List". It is a compilation of items that I would love to have:
and these items for my camera:
Wow, that was fun! What are your favorite things right now?